5 steps to replace the drill bit of the electric tool drill
Views: 8 Author: lindsay Publish Time: 2022-10-20 Origin: Site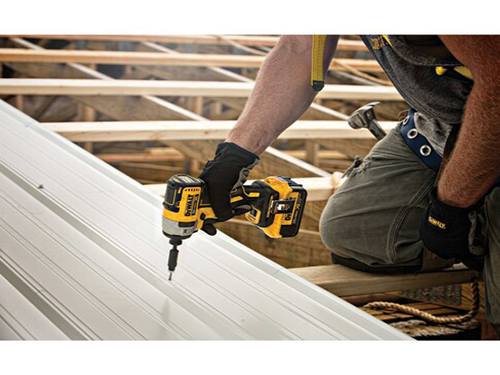 In recent years, a large number of tool batteries produced by our company have been sold to the United States, Australia and some European countries, indicating that electric tools are very popular. One of the reasons, I think, is that many electric tools can be directly used by exchanging batteries with electric tools, which saves a lot of charging time, provides convenience for people and improves work efficiency.
For example, the electric drill is very convenient and widely used, but you need a suitable drill to complete this work. If you are not sure how to accurately replace one drill with another, don't worry! We will guide you step by step whether you use a keyless drill or a key chuck drill. Either way, the process is surprisingly simple. In a few minutes, you can start drilling.
1. Changing Bits on a Keyless DrillLoosen the chuck. The chuck is piece on the end of the drill that loosens and tightens to hold the bit. Grasp the chuck with one hand while you hold the handle of the drill with your other hand. Twist the chuck counterclockwise to loosen it. Another option is to pull the trigger gently while holding the chuck.
Loosening the chuck will open the jaws that clamp onto the drill bit.
2 Remove the bit. Once you loosen the chuck, the drill bit that you currently have in the drill will start to wobble. You should be able to easily pull it out of the drill once the jaws that clamp it to the drill are loose.
Always inspect the bit when you remove. If it looks damaged or worn, throw it out so you don't accidentally use it again later.
3.Set the bit. Hold the bit with your thumb and index finger so that the smooth part of the bit (the shank) is facing the jaws of the chuck. Insert the bit into the chuck and immediately pull it back towards you about a centimeter.
Keep your fingers on the bit and the chuck since the bit isn't secured and could fall out.
4.Squeeze the trigger. Tighten the bit into place by giving the trigger a few short squeezes. Your other hand should still be loosely holding the bit in place while you do this.
Lightly hold the bit while squeezing to ensure that the bit is installed straight.
5.Engage the ratcheting mechanism if needed. If your drill has a ratcheting mechanism to apply extra pressure to the shank of a drill bit, you'll need to click it into place. To engage it, firmly twist the ratcheting mechanism next to the chuck in a clockwise motion.
Please refer to the following article for how to use the chuck key
Hot tags:makita 18v,makita battery 18v,makita batteries 18v lithium ion,battery makita bl1430 14.4v 3.0ah,40V battery makita,makita 3.0v battery,12v batteries,12v lithium battery,hitachi battery 12v,ryobi 18v battery,bosch 12v 1.4ah,bosch battery 12v,dewalt 20v battery,dewalt 18v battery,Dewalt Replacement Battery,dewalt 20v battery replacement,dewalt 60v battery,60 volt dewalt batteries,dewalt battery 60v