5 Steps to Use the Cordless Power Tool Chuck Key
Views: 3 Author: weili Publish Time: 2022-10-22 Origin: Site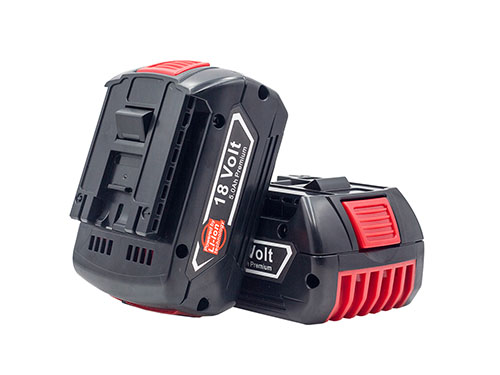 Last time, we talked about how to replace the drill bit of cordless electric tools.Today, we are talking about how to use a Chuck Key.
1,nsert the chuck key.
If your drill came with a chuck key, you'll need to use this in order to loosen the chuck. The end of the drill key will look like a cog that has teeth. To insert the chuck key, line up the teeth so that they match the teeth on the chuck and insert the tip into one of the holes on the side of the chuck.
Many drills that use a chuck key have a secure place on the drill where you can store the key.
Typically you'll see a key chuck on a power drill rather than a cordless model.
2.Turn the chuck key counterclockwise.
As you turn the key, the jaws on the chuck will begin to open. Continue turning until the chuck opens enough to easily slide the drill bit out.
The jaws are the three or four pieces in the mouth of the chuck that extend to hold the bit in place.
Relevant knowledge:
5 steps to replace the drill bit of the electric tool drill
4 key points for selecting batteries for power tools
3.Remove the bit.
Pull the bit out using your thumb and index finger once the chuck is loosened. If the chuck is opened wide and you turn the drill face down, it may just fall out.
Inspect the bit once you've removed it. Check for damage or worn areas. If the bit is dull, you should replace it. If it's bent or shows signs of cracking, throw it out so you won't mistakenly use it again.
4.Insert a bit.
While the jaw on the chuck are open wide, insert your new bit. Hold the bit with your thumb and index finger so that the smooth part of the bit (the shank) is facing the jaws of the chuck and insert it.
Keep your fingers on the bit and the chuck since the bit isn't secured and could fall out.
5.Tighten the chuck.
While holding the bit in place with one hand, turn the chuck key clockwise to tighten the chuck's jaws with your other hand. Make sure to tighten it firmly so that the bit is secured. Remove the chuck key.
Remove your hand from the bit and turn on the drill to test it before using it.
Hot tags:14.4v battery for hitachi,hitachi battery 12v,12v batteries,For Hitachi Cordless Drill Battery,14.4v 2400mah battery,bosch 14.4v battery 1.5ah,12v lithium battery,batteries lithium 12v 200ah,14.4v li-ion battery,Hitachi Battery,Hitachi Battery 18v,Power Tool Battery For Hitachi,Power Tool Battery,Ni-cd Power Tool Battery,batterie ryobi 14.4v,Power Tool 14.4v Battery,14.4v Battery Replacement,bl1860 makita battery,bl14030 makita battery,makita battery 40v,Dyson V8 Battery,Dyson V6 Battery,Dyson Replacement Battery