Features of Makita 40Vmax BL4040 series
Views: 8 Author: weili Publish Time: 2022-08-02 Origin: Site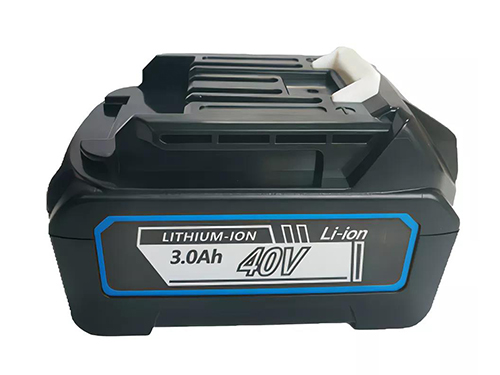 The Makita 40Vmax series has the following three features.
• Battery conforms to waterproof and dustproof IP56
• Exclusive design for 40Vmax series
• Extended standard 80Vmax
The battery used in the 40Vmax series is the first power tool manufacturer to meet the waterproof and dustproof standard "IP56". The battery is also waterproof and dustproof, so it can be used in even harsher environments in combination with the main unit.
In addition, the 40Vmax series is a dedicated design that cannot be used with conventional 18V machines. Although the battery cannot be reused, its special design improves durability and reliability. In the case of other companies, the contact point of the terminal is a little difficult to stabilize in order to prioritize compatibility. The Makita BL4025 40Vmax series has a special design that allows for a large terminal contact. As a result, the reliability of the battery connection is also improved.
Furthermore, 80Vmax, which is an extended standard, is a standard that achieves even higher output by connecting two 40Vmax batteries. We can expect a shift away from the engine in the construction and horticulture fields, which have until now been centered on engine equipment.
Hot Tags: Makita 40Vmax BL4040 series, 40Vmax series, Makita BL4025 40Vmax, Makita 40V battery, makita BL4030 battery, 40Vmax batteries, China, manufacturers, suppliers, wholesale, buy, factory, Customized, Free Sample, new, private model