Makita 40Vmax battery information
Views: 3 Author: weili Publish Time: 2022-08-10 Origin: Site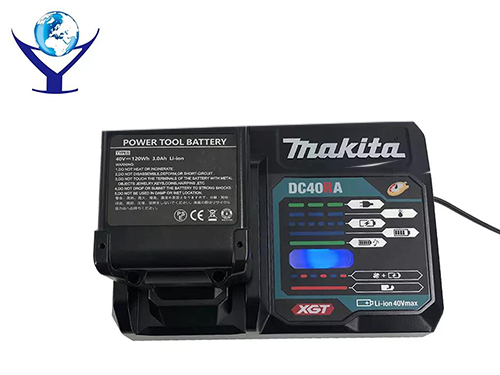 The 40Vmax series is the latest and highest specification among Makita's lithium-ion battery series. It is an epoch-making battery that is more powerful than ever and will give you work efficiency. In this article, I will introduce information about Makita's 40Vmax lithium-ion battery. We will cover all basic information such as introduction of the series and comparison in terms of specifications.

What is the basic information of the

Makita 40v battery

?
The 40Vmax series is Makita's new high-power electric tool series that has been available since October 2019. Until now, the 18V series had been deployed as the main product, but Makita has announced that it will also develop the 40Vmax as one of its main products in the future. In the future, it is likely that we will be able to see product development divided into two main categories: 18V for general users and 40Vmax for professionals and high output. The 40Vmax series has not only power but also excellent performance not found in conventional lithium-ion batteries.
The lineup of Makita 40v batteries has three types of battery capacity: 2.5Ah, 4.0Ah, and 5.0Ah. The larger the battery capacity, the longer it takes to charge, but it also increases work efficiency.
Hot Tags:manufacturers,manufacturers,China,suppliers,factory,made in China,for sale,wholesale,buy+,Customized ,in stock,Bulk ,Free Sample,cheap,discount,low price,buy discount,price,Pricelist ,quotation